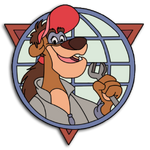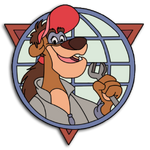 "Louie" is a stub.

You can help TaleSpin Wiki by expanding it.



Louie is a fun-loving red orangutan who owns the island nightclub and motel Louie's Place, located near but outside the protection of Cape Suzette. It also serves as a refueling station/pit stop area for pilots. He also has an aunt named Louise L'Amour.
Personality
He appears to be one of Baloo's best friends but sometimes can be competitive with him when it comes to women, treasure-hunting and, on occasion, in business matters. His hold on the island is somewhat tenuous, though through his own ingenuity and the aid of his friends he's managed to avoid losing it (in "Louie's Last Stand").
Gallery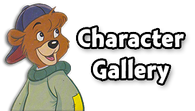 Click here to view this page's gallery.
Episode Appearences
Trivia
His character is based off of Desi Arnez's Ricky Ricardo on the hit situational comedy I Love Lucy.
Louie's appearance in TaleSpin proved upsetting to the family of Louis Prima, who voiced Louie's counterpart in The Jungle Book, due to Jim Cummings' approximation of Prima's voice. As a result, Louie has since either been omitted from various media that might have included him, or else the character has been depicted drastically different from the original incarnation of the character.